An increasing amount of clients await you each day in this new living centre of Geneva! The planned commercial surface area is large-scale, in line with the number of upcoming visitors. Small businesses for travellers, boutiques and a supermarket will extend the length of a 400-metre underground shopping centre (O'GALERIES). Outside, a plaza as long as the Mont-Blanc Bridge is already home to cafés and restaurants.
Of course, the size isn't the space's only asset. Thanks to skylights, sunlight shines within the underground shopping galleries. Speaking of shining, the restaurants (O'CENTRE) bask in the light of the flamboyant Nouvelle Comédie. With 5,000 m2 dedicated to shops, a 500-spot parking lot free of charge for the first hour and direct access from the quays, O'VIVES is the perfect place to set up a shop.
Would you like to establish your business in the new part of the gallery that is about to open? For each available space below, you can contact us and we will gladly guide you to the official tender platform.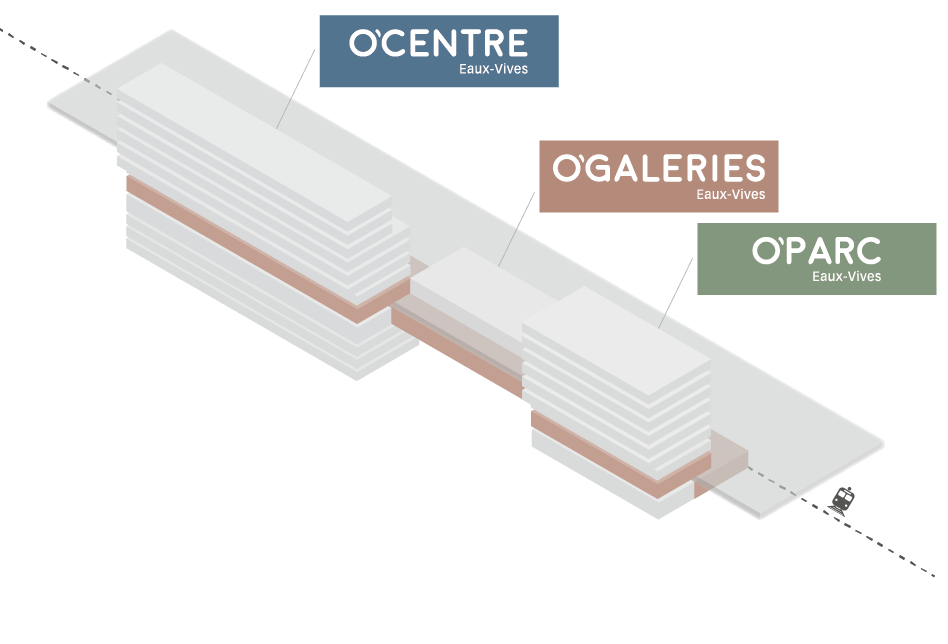 Commerces
Area: 616 m2
available from:
Area: 67 m2
available from: