A winning move for your business
Why not set up your offices in this strategic axis and be inspired by its great dynamism? Located practically in the centre of Geneva, directly connected by the LEMAN Express to neighbouring France and Cornavin train station, O'VIVES offers excellent access. Employees and clients alike will appreciate the area's numerous assets: shopping, restaurants, relaxation, culture and sports.
In terms of setting up the offices, let your imagination be the only limit. With large open spaces, the offices can be flexibly arranged to suit your needs. Whether for a local company, a sports association, a training centre, an international organisation, a financial company or any other business, O'VIVES offers a custom-fit space, from 130 m2, close to everything. Settle into this central location and be totally connected with the world!
Currently, all our offices in O'VIVES are rented. However, we can offer you spaces in our buildings in PONT-ROUGE, only 6 minutes away by Léman Express. Contact us for a visit!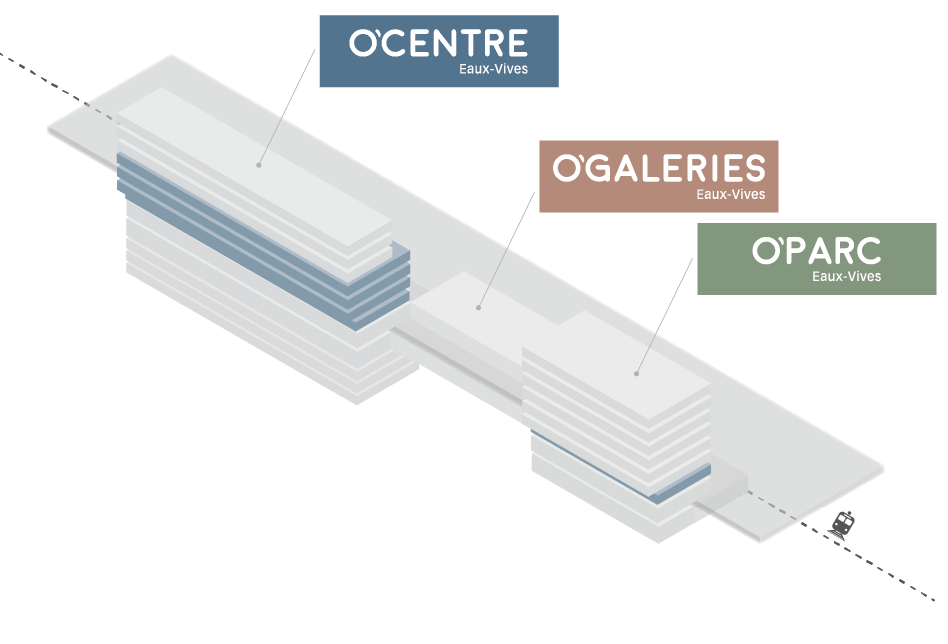 Business
Area: 482 m2
available from:
Area: 211 m2
available from:
Area: 1 302 m2
available from: